BRC Property Consultants Pty Ltd is a Professional Pre-purchase Building, Pest, Strata & Survey inspection company, with over 27 years experience in the building and construction industry.
We provide a vast range of easy to read and extremely detailed reports for our residential and commercial clients throughout Sydney, Blue mountains, South coast, Southern Highlands & Beyond.
The advantages of using BRC Property Consultants Pty Ltd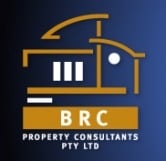 Easy to read summary of defects at front of all reports.
One company to liase with for all report types.
Building reports include estimate costs to repair defects found.
Colour photos of major defects.
48 hour turnaround of reports via Fax or Email.
Our clients can call our inspectors for a verbal report.
Servicing Greater Sydney
All inspectors are fully licenced and hold professional indemnity insurance.
All inspections are carried out in accordance with Australia Standards AS 4349.1-2007.
We can also provide an ongoing service if you need to discuss any plans, repairs or ideas for future development of the property.