Australia's largest independently-operated mortgage broker, Mortgage Choice is committed to providing peace of mind to all kinds of borrowers by helping them obtain and manage a home loan. We do this via a national franchise network.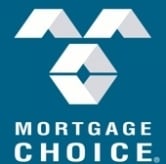 Our mortgage brokers don't play favourites with their panel of over 20 leading lenders offering hundreds of home loans. We are unique in that our head office pays franchisees the same commission rate for home loans they write, regardless of the rate paid by the lender selected by a new customer.
Importantly, we do not charge customers for service.
Mortgage Choice was established in 1992 to simplify the home loan process. Co-founders Rod Higgins and Peter Higgins had a vision of building a national network of ethical, credible and professional brokers who local communities could trust to help them navigate the mortgage maze.
That dream was realised. Mortgage Choice has written a home loan for well over 350,000 customers.
Today, we write one in every 25 home loans in Australia, empowering and educating borrowers throughout the mortgage search, selection, application and settlerment process. Our brokers understand every borrower has individual needs and goals, tailoring each loan to their unique situation. Learn more about which types our customers choose in the monthly Homeloan Choices bulletin.
These days Mortgage Choice is not just about home loans. Ease of convenience for borrowers and a strong commitment to 'duty of care' is why many brokers also help source personal loans, commercial loans, asset finance, deposit bonds and risk and general insurances.