Stewart Title Limited is a specialist insurance company providing protection to property owners and lenders against risks inherent in the real estate transaction.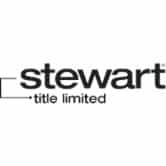 Stewart Title Limited is wholly owned by Stewart Title Guaranty Company the primary underwriter for Stewart Information Services Corporation (Stewart). The Stewart group of companies traces its origins back to 1893 in Texas, USA. The group now offers its products in more than 60 international markets – a testament not only to our financial strength, but also to our ability to tailor solutions for diverse legal and cultural environments.
In Australia, Stewart Title Limited is regulated by the Australian Prudential Regulation Authority and its risks are reinsured with its parent company. Stewart Title is authorised to provide general insurance in all States and Territories and offers a full range of both residential and commercial title insurance products to purchasers, existing homeowners and lenders.
Our goal as a title insurer is to provide solutions that enhance the conveyancing and lending processes without transforming them.
Our unwavering philosophy is that the role of the title insurer should be to underwrite risk, allowing the professionals to do what they do best. Stewart Title Limited does not support programs that reduce or eliminate the professional's role in the transaction.
Not Just Title Insurance
Our team has extensive experience in the legal and lending industries, so we take great pride in not only understanding the risks and exposures that our customers face, but also tailoring solutions to overcome those risks.
In addition to our title insurance products, we have developed various initiatives and support tools that focus on the needs of our customers and that assist in enhancing risk management programs within the real estate transaction.
These include the development our member program, StewartCONNECT, which enables solicitors and conveyancers to easily integrate title insurance into their current risk management strategies. We have also built technology systems that simplify and expedite the ordering of policies for lenders and assist in streamlining current processes.
We will always continue to invest in new products and services that will improve our solutions to our customers.
Magnificent Customer Service
Essential to our business is magnificent service to our customers. This is important at every stage of our process including handling of claims.
Stewart Title has an outstanding claims paying ability which can be attributed not only to our financial strength but also to our experienced people, efficient claims procedures and a commitment to quick claims resolution.