Buying Process
If you have found a property that you wish to buy, then make sure you arrange for a contract review by Sydney Property Conveyancing before you put in an offer or before you attend and auction.
CONTACT US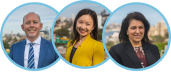 Understanding conveyance and legal costs when buying
As a first home buyer it is important to seek the advice of a conveyancer, as there are a number of legal processes that must be followed when purchasing your first home. It is likely you will have a number of questions surrounding stamp duty, homeowners grants and land tax – so this is where we can help!
Our friendly and experienced conveyancers will give you peace of mind when becoming a new homeowner. The legalities around contracts, the sale of land and grants may seem overwhelming, but with the help of our team, the process will be made simple.
The Contract
If you have found a property that you wish to purchase (whether by auction or private treaty), it is essential that you have the contract reviewed and, if possible, the terms negotiated. Our team at Sydney Property Conveyancing are experts at reviewing the contract, providing urgent advice to you, and negotiating the terms of the contract, so that you do not miss out on the opportunity to purchase the property. This review should be completed before you put in an offer to purchase the property, or before you attend an auction.
Offer And Acceptance
Generally, where a Real Estate Agent is involved, they will have an obligation to submit any offer you wish to make to the vendor. Once the vendor has verbally accepted the offer, it is essential that the contract be signed and exchanged by both the vendor and you as purchaser. The contract to purchase will only be binding once the contract has been signed and exchanged. Our team are experts at ensuring the contract is exchanged at the earliest opportunity.
Deposit
Typically, 10% of the purchase price if the deposit paid on exchange of contracts. However, this can be negotiated, including by reducing the amount of the deposit and/or negotiating the acceptance of other forms of deposit (for example, bank deposit guarantee). Our team are experts at negotiating the terms of the contract on your behalf.
Cooling-off Period
Every standard contract for sale of land for residential property in New South Wales includes a 5 business day cooling off period, starting the day contracts are exchanged. However, most vendors require the contract to be binding as soon as it is exchanged, and require you as purchaser to give up your rights to a cooling-off period. This requires a solicitor or conveyancer to provide a certificate certifying that they have explained to you that you are giving up your right to a cooling-off period. Our team can negotiate this requirement on your behalf, and can provide the certificate required, to ensure there is a binding contract.
Enquiries after exchange
Once you have secured the property by exchanging contract, it is prudent to ask questions of the vendor about the property, and to obtain searches of government and other statutory entities, regarding any interest or proposal they may have about the property. Making these enquiries on your behalf is a standard part of the service we provide to you, and we can assist you step-by-step through this process.
Settlement
Settlement, otherwise known as completion, is the date that your purchase of the property will finalise and the legal title will transfer to you. This is also the day you can collect the keys and take possession of the property. Settlements are now completed electronically, on the PEXA platform, which provides a seamless settlement process involving your bank, if you are taking a loan, your conveyancer, and the vendor's conveyancer and bank.
Our team is here now for you. Get your quote now!