First home buyers
Buying your first home should be an exciting and stress free experience
and with a little knowledge and guidance from our experts it should be!
CONTACT US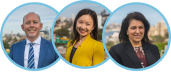 APPLYING FOR A HOMEOWNER'S GRANT?
At Sydney Property Conveyancing, we are committed to ensuring that we support our first home buyers by providing expert advice that safeguards against potential risks. We know that purchasing your first home is an exciting time and we are here to guide you through the process. Our friendly and experienced team of solicitors and licensed conveyancers are able to give you peace of mind when becoming new homeowners. At Sydney Property Conveyancing, we are your first port of call to ensure a smooth and stress-free transaction into becoming a permanent resident of your own home. Whether you choose to buy or build we can help you apply for a homeowner grant.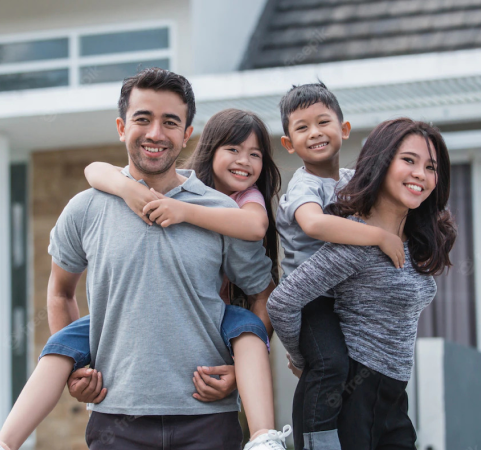 Understanding conveyance and legal costs when buying
As a first home buyer it is important to seek the advice of a conveyancer, as there are a number of legal processes that must be followed when purchasing your first home. It is likely you will have a number of questions surrounding stamp duty, homeowners grants and land tax – so this is where we can help!
Our friendly and experienced conveyancers will give you peace of mind when becoming a new homeowner. The legalities around contracts, the sale of land and grants may seem overwhelming, but with the help of our team, the process will be made simple.
Are you a first homeowner?
Buying your first home is a major financial commitment, so it's important to consider your financial obligations and what support you have. At Sydney Property Conveyancing our team of experienced professionals will ensure the home buying experience is successful. We are here to help you understand the process as well as which grants and schemes are available to you.
Will I be eligible for the homeowners grant?
To qualify for the first homeowners grant, you must purchase the first home that you or your partner owned or co-owned in Australia, although there are exceptions.
You must then move to the property within 12 months and remain there for at least six consecutive months.
You must be:
An Australian citizen or a permanent
Australian resident
At least 18 years of age.
WHAT ARE THE RESIDENTIAL REQUIREMENTS?
The residential requirements under the first home buyers grant differ depending on the category you fall within; home buyer, home builder or member of the Australian Defence Force.
If you are a first home buyer, once the home has been purchased either you or one of the other buyers must move into the new home within the first 12 months of purchase, and live there for at least six continuous months.
Alternatively, if you are planning to purchase land and build, you must move into the property within 12 months after construction is complete.
If you're a member of the Australian Defence Force you may be exempt from the six-month residence requirement, provided all buyers are on the New South Wales electoral roll. If this applies to you then you may be eligible for the grant.
WHAT IS CONSIDERED A NEW HOME?
Under the grant a new home is determined as a property that has never been sold nor lived in, including the builder or a tenant. If you are unsure on whether a potential property meets this criterion, speak with our expert conveyancers who can advise you on eligibility.
OWNER-BUILDERS AND THE FIRST HOMEOWNER GRANT
If you are an owner-builder you may be eligible for the first homeowners grant provided you meet the criteria. An owner-builder under the grant is any person who builds a home or has one built on land they own without entering into a contract to build.
It is important that you apply for the grant within one year of the build being completed, otherwise you are automatically ineligible. The eligibility criteria and application process is relatively lengthy, therefore we advise that you speak to an experienced conveyancer in order to make the process smooth.
CAN FIRST HOME BUYERS APPLY FOR STAMP DUTY?
As a first home buyer, you may be eligible for a stamp duty exemption, reduction, or concession depending on which state you live in. Governments understand that purchasing your first home can be an expensive process, and therefore they waive stamp duty payments to give you a leg up. For example, an eligible first home buyer can technically apply for and qualify for the first home owners grant, the first home loan deposit scheme, and the HomeBuilder grant while paying no stamp duty.
WHAT WILL MY STAMP DUTY RATE BE?
Stamp duty is a tax on a property transaction charged by each state and territory. The stamp duty rate will depend on factors such as the value of the property if it is your primary residence and your residency status. There are many variables that contribute to your stamp duty rate, which is why we cannot give a specific figure. Although the ballpark for stamp duty rates on average sits somewhere between 3-4% of your property's value.
Before purchasing a property you may want to calculate your stamp duty to assess your financial position. To find out use the stamp duty calculator: https://www.realestate.com.au/home-loans/stamp-duty-calculator
A scheme allowing first home owners to choose between one off stamp duty at purchase and an annual property tax is in place in NSW. To review your eligibility and the criteria, you can find information at https://www.revenue.nsw.gov.au/taxes-duties-levies-royalties/property-tax.
WE CAN HELP YOU COMPLETE THE APPLICATION PROCESS. HOW DO I APPLY for A FIRST HOMEOWNERS GRANT?
The process to apply for the first homeowners grant can prove to be quite a complicated administrative process. The first port of call is the assess your eligibility, which can be a technical process, then you will move to filling out application forms and applying for loans. As there are many pieces to the puzzle it is recommended that you delegate the application for the grant to someone who is experienced in the process. In many cases, buyers choose to liaise with a conveyancer and the bank to arrange contracts, mortgages and land title.
We can provide advice on the first home buyer assistance scheme if you are seeking assistance. Whether you are looking to buy or build, we will guide you on your eligibility. As there are several requirements involved in the application process, we will work together with you to answer any questions and clearly explain whether or not you meet the eligibility criteria.
Similar to the assistance scheme, our team of experts have extensive knowledge of first homeowners grant. We understand that navigating the requirements of the scheme can be a daunting and tiresome process as well as any transfer fees you may come across. At Sydney Property Conveyancing, we believe that purchasing your first home should be a stress-free process and this is why we are committed to providing high quality, professional advice. In our consultations, we will help you to complete the application process by providing you with the right resources, expert advice and information needed to successfully receive your first home buyers grant.
In the circumstances where a home has been substantially renovated prior to purchase it may also be classified as a new home, under the grant.
To clarify the meaning of substantially renovated, most or all of the house must have been removed or replaced. As well as this it must be the first time the home has been sold post renovations, with no one having lived in the home after the renovations.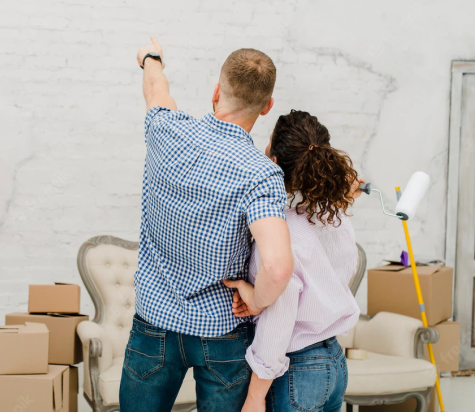 Renovated houses and
the first homeowners grant
The first homeowners grant also extends to those who wish to purchase substantially renovated homes. To meet these criteria the renovations must have taken place prior to purchase with all, or most of the structural or non-structural components of the building are removed or replaced.
In addition, most rooms in the home must have undergone significant renovations. If you meet these criteria, you will be eligible for the first homeowner's grant. Examples of when this would apply are if you have relocated or renovated a home and if you're a self-employed builder.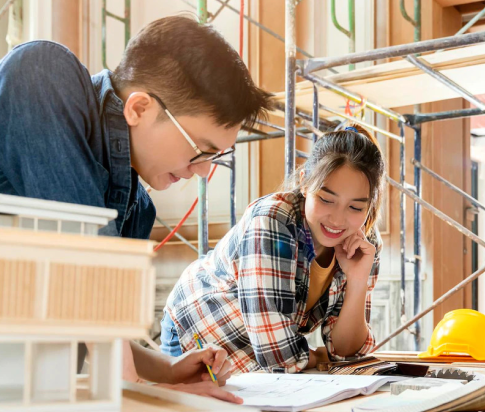 For an easy application process, let us help!
As a first home buyer, we understand that you may have several questions surrounding different aspects of the buying process that the estate agent simply can't answer. These concerns may be regarding stamp duty, homeowners grant, schemes, financial advice and other land title issues. Our team focuses on delivering comprehensive legal advice so that all of your questions are answered in a clear and friendly manner. No matter if it is about stamp duty, transfer duty, mortgage repayments, duty exemption concession, contract date or even if you are an eligible first homeowner.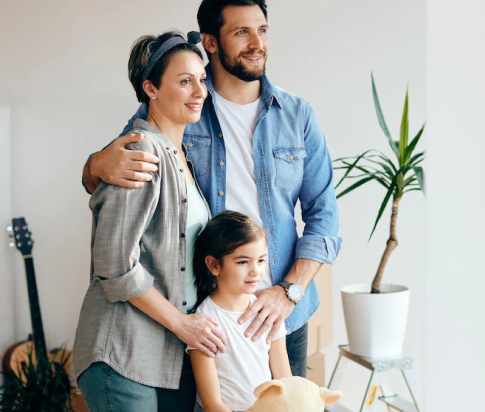 To learn more and book yourself a consultation with one of our experts, get in touch with the team today.
Buying your first home should be an exciting and stress-free experience and with a little knowledge and guidance from our experts, it should be!
Our service excellence and professional friendly team of Licensed Conveyancers will give you peace of mind and we will hold your hand throughout the process.
First Home New Home Buying Scheme commenced 1 January 2012 and provides eligible purchasers with exemption from stamp duty on new homes valued up to $550,000 and concession on stamp duty between $550,000 and $650,000.
For more information, please consult the Office of State Revenue website.
Our team is here now for you. Get your quote now!